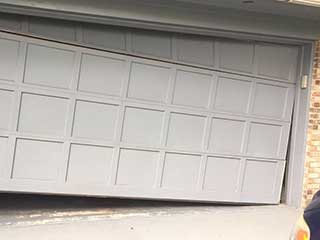 The appliances responsible for some of the security in our homes, such as gates and garages, go a long way to providing our families with the sense of security we need. They do, however, break from time to time, and when they do that security that we've come to rely on can seem a long way from home. When this happens there is no time to start looking for a trusted provider of emergency services, its best to have those contact details under your belt and ready to act before something breaks down.
Why Wait for Disaster to Strike?
A perfectly good garage can suddenly break down for a number of reasons, but perhaps the most common failures are caused by accidents. Even the most minor bumps with your car could have you looking for someone who can fix the track or offer garage door panel replacement. When you suddenly need these services, it will only cause more stress to begin looking for a technician and finding out about the parts in your setup, at that point.
Of course, not all maintenance issues come from accidents, and often enough they come from wear and tear. Most of the components in these types of systems are under constant stress and strain, which means that sooner or later you'll need someone who can offer fast broken spring replacement or adjustments to your door.
Having an emergency garage door company at hand and knowing a bit more about your system at home should be a top priority if you haven't done so yet, it will make things much easier for you when something eventually goes wrong. Our company is available all day, every day! Give us a call for anything you need.