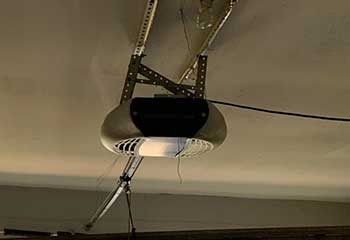 Garage Door Installation
Customer Issue: The customer wanted a brand new garage door installed after getting rid of his garage's flimsy hand raised one.
Our Solution: One Clopay Classic series with an imitation wood finish coming up! We leveled and screwed in the tracks, and then got started setting up the garage door spring system, lift cables, and opener bracket. The last step in garage door installation was laying down the wiring to power the RJO70 Chamberlain opener, programming it, and connecting its remote control.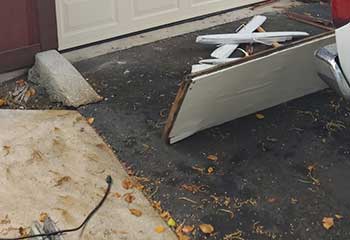 Panel Replacement
Customer Issue: The customer learned better than to let her children use the lawnmower unsupervised. That's one panel replacement needed, and only luck that it wasn't more!
Our Solution: Luckily, the only thing that was damaged by the lawnmower mishap was the garage door. The children were unharmed but had learned their lesson. We checked the make and model of the garage door and then obtained a matching panel from the original manufacturer. Once we had the needed panel, we returned to Mrs. McCobbe's home and replaced the damaged garage door panel with the new one.
Felicia McCobbe
- Passaic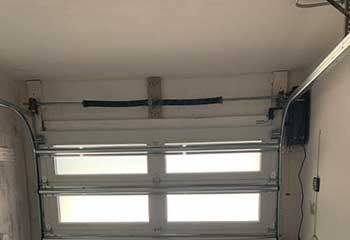 Garage Door Off Track
Customer Issue: A loose roller at the bottom of the customer's garage door caused it to come off track on that side.
Our Solution: After the customer moved her car out of the garage, we disconnected the garage door and lifted it off its tracks completely. We removed the faulty roller hub, and screwed it back in tight and properly before reinstalling the roller itself. The garage door went back on track smoothly, and when reconnected it opened and closed without issue.
Camille Alviren
- Little Falls